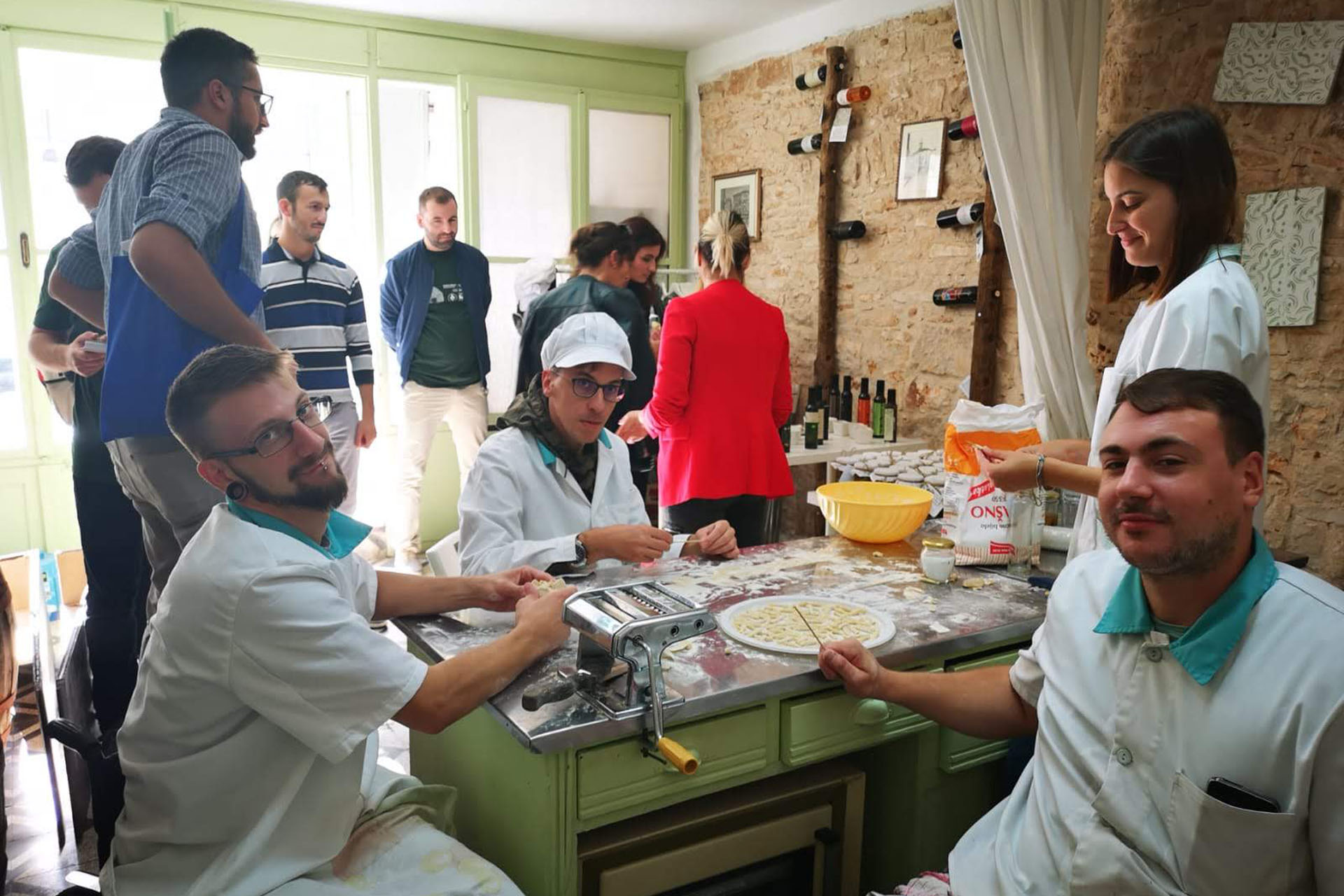 Vodnjan, 11/10/2019
Today we had a very special visit from a group of KDPDI teachers from all over Croatia and we all enjoyed in a tour through our three installations: the ecolab, the Ecomuseo and the didactic farm.
From the catholic association of educational workers in Istrian region, our guests came to try the taste of our local products from the ecolab, like Sambuco' syrup, or our handmade pasta and bread, all cooked and baked from the hands of our local and international team members.
While we were making the tour, another group of students was playing the quiz Krasna Zemljo (beautiful Earth) here in Vodnjan, they had so much fun in the way to solve it!
Thanks a lot to everyone, you will always be welcome!